I am blessed to have clients that have been with me for years, and who trust me to create unique, fun things for the special celebrations they treasure. When Jim Thome hit his 400th career homerun a few years ago, they requested a basket with 400 packages of beef jerky. So I was pleasantly surprised that this year, as he got close to number 500, they called again to get this project rolling. They easily could have sent something else…..but that they trusted me, and made me (in the tiny little way they did) a part of the celebration, is why I love my business.
So…..if you've ever wondered what a gift basket with 500 packages of beef jerky looks like, wait no longer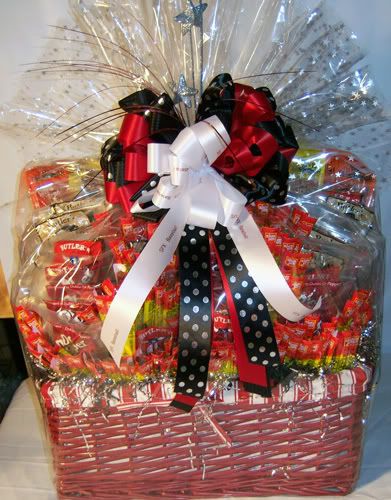 And in case you are curious, this includes 250 pieces of Slim Jims (since his name is Jim…..), Dr. Pepper jerky, peppered jerky, teriyaki jerky, original smoke jerky & bison jerky.