Ugh. Expectations.
The shoulds of life. You know what I'm talking about; I should be nicer, I should be richer, I should have a bigger house, this should be easy, this should make me happy, blah, blah, blah.
This is the stuff that Catholics are made of, right? Throw in first born and damn; expectation overload.
The biggest expectations, though, are those I've placed on myself. I've shared before that I have issues about motherhood, both as being a daughter and as trying to be a good mom. Mine isn't the happiest of daughter stories though it's also not the worst. But it's mine, and mine alone. I've tried to let it be just far enough out of reach that I wasn't exactly hiding it, but I wasn't really owning it either.
I've been reading Brene Brown's Daring Greatly, and yesterday I watched her talk with Oprah on Super Soul Sunday. One of the most profound things she said was 'owning our story is the bravest thing we'll ever do.'
I didn't feel brave when I wrote a piece called 'My 180 Factor', nor did I feel brave when I shared it. But I did it anyway.
On March 7 I auditioned for the first Kansas City show of Listen to Your Mother. On March 13th my name was published on a list with eleven other incredible women and we, collectively, along with our fearless directors Erin Margolin and Laura Seymour, will share our thoughts on motherhood. Mark your calendars for Saturday, May 11 at Unity Temple on the Plaza. Bring tissues; not just because you'll cry, but because you'll laugh so hard your eyes will leak. And it will be SO good that you won't even care what happens to your mascara. Promise.
Greta is one of my cast mates, and she hosts a really cool series on her blog called Great Expectations. She invites bloggers to share something about an expectation they had…good, bad, ugly or somewhere in between. I'm writing over there today, sharing my thoughts about the submission and audition process of Listen to Your Mother. While you're there, read a few of the past entries. And give Greta some props; she's such a cool person and I'm so thankful to call her friend.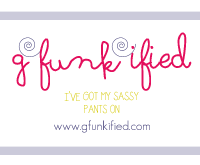 (Comments closed here. Please visit me at Greta's instead, and comment there!)