I know what you're going to see when you come to Unity Temple on the Plaza next Saturday.
You're going to see a gorgeous gathering space, replete with stained glass and carved wood. You're going to sit in a plush, decidedly Glamour Shot inspired mauve theater seat and turn your attention to the focal point of the room: a red carpeted stage. You'll see 14 chairs there, surrounding a podium that looks more like a music stand than a true podium. You'll see a microphone next to that podium.
You might notice that it's a simple setup. Chairs, a stand and a mic. Before the show starts you'll hear music and hopefully you'll chat with those who are also there, asking how they heard about the event and which cast member they are there to support.
You might meet someone from Rose Brooks Center, the charity the Kansas City Listen to Your Mother show is supporting through ticket sales and donations. You'll see the names and logos of the local sponsors who believe in us enough to support what we're doing.
Then the show starts.
You'll hear 14 women each share a story about motherhood. You're going to shake your head, shift in your seat, use the tissues you're glad you remembered to bring to dab your eyes when you cry AND when you laugh. You're going to laugh. You're going to clap. Good God, I hope you're going to clap.
You'll see each woman walk to the 'gosh I really wish this was a FULL podium that hid my thighs' music stand, take a never-long-enough breath and then strip herself bare for the audience to see. Because even in the 'oh my GOD, she is so funny' pieces there is an element of peeking behind the curtain and knowing what she thinks even when she doesn't say it.
Some of us will just say it, and that microphone will make our voices even louder than we imagined they'd be. Some of us will make you laugh, others will make you cry and some of us are overachievers who will do both in one piece. We're rock stars like that.
What I hope you see most , though, is the same thing we do when we look out at all those mauve seats filled with faces of those we love and those we've not yet met. I hope you see a tapestry of experiences that weave together in the most unexpectedly delicious way to put feelings into words and hearts on display.
Because even in the 'laugh 'til I cry' pieces there is the real stuff of life. There's what happens behind the status update and the proof that there's more to life than the sum of its tweets. There are peeks of grace that shines through tragedy, tenderness that triumphs over fear, levity that breaks through heartbreak and mama bear moments that roar with pride.
As I stood on that stage yesterday, practicing my piece and trying not to let the sheer number of mauve seats freak me out, I thought about how each of those seats will hold someone who might share their story at next year's show, or over drinks after the show or in conversations with friends and kids and anyone who will listen six months after the show. Because we all have them, even if we don't speak them.
This Listen to Your Mother Show is a microcosm of who we are and the lives we live, but it's also a reflection of those who come to hear us share.
I hope you'll be there. I hope you'll find me after the show and tell me your story, and if you just aren't ready to do that yet I hope you'll remember that the story will come when it's ready and that when it does, you will be heard.
*****
I have three tickets for the May 11, 2013 inaugural Kansas City Listen to Your Mother Show. I'd love to give them to someone who would like to attend. If you haven't yet purchased a ticket, please leave a comment on this post telling me who you'd bring if you win. If you only bring one other person, I'll hold two drawings, but if your name is picked you can bring two guests. Entries will close May 10 at noon, and I'll use random.org to draw a winner. You could also head on over and buy some tickets; they are a terrific Mother's Day gift. Throw in a gift card to one of the great restaurants on the Plaza, and you'll give them a fantastic night out. Please remember that our show is a PG-13 production.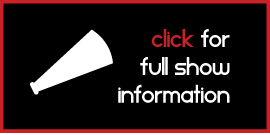 I'm adding this post to G*Funk*ified's iPPP linkup. Any post with an iPhone photo is welcome to join on Greta's blog.